Why are the models of the twin-shaft shredders the same, but the prices vary greatly?
Author:dihai Time:2019-06-29 15:46:02
The twin-shaft shredder is a shredder that shreds large-volume waste. It is driven by a planetary gear reducer. The blade is made of high-strength alloy steel and has strong wear resistance and very high strength. The differential operation between the four axes has the functions of powder pulling, squeezing and biting. The advantages are uniform discharge, controllable size, high efficiency, low speed, large torque and low noise. When customers buy a two-axis shredder, they will have the same doubts. Why do the different manufacturers, the same model, and the same amount of shredder equipment, why the quotation is quite different?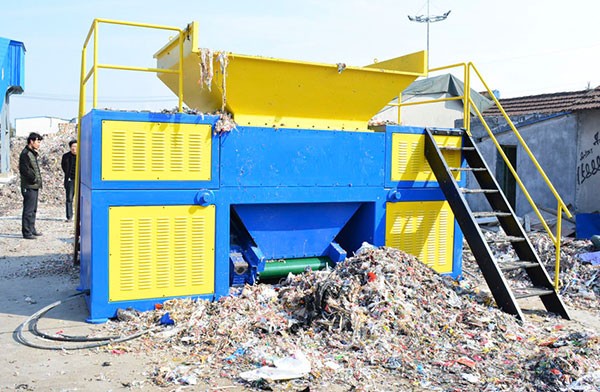 What are the factors in the price of the shredder to decide? Let's take a brief analysis for your reference.
1. Some people do not understand the production and technology in depth, the corresponding supporting facilities are not comprehensive, or the given scheme is not suitable, which will increase the procurement cost.
2. The difference in material, mainly the material of the shredder blade, the thickness of the steel plate, and the difference between the reducer and the motor.
3. If you choose the 1500 type twin-shaft shredder, why are the quotations different by tens of thousands or even more than 100,000? Then there is the fundamental difference in design, such as the 1500 shredder, we produce single-axis, two-axis, and two-layer four-axis and mobile. Therefore, when purchasing a two-axis shredder, we can't just listen to the price, but also understand the configuration of the shredder.